A performance of improvisation, on Friday 12.4. at 21h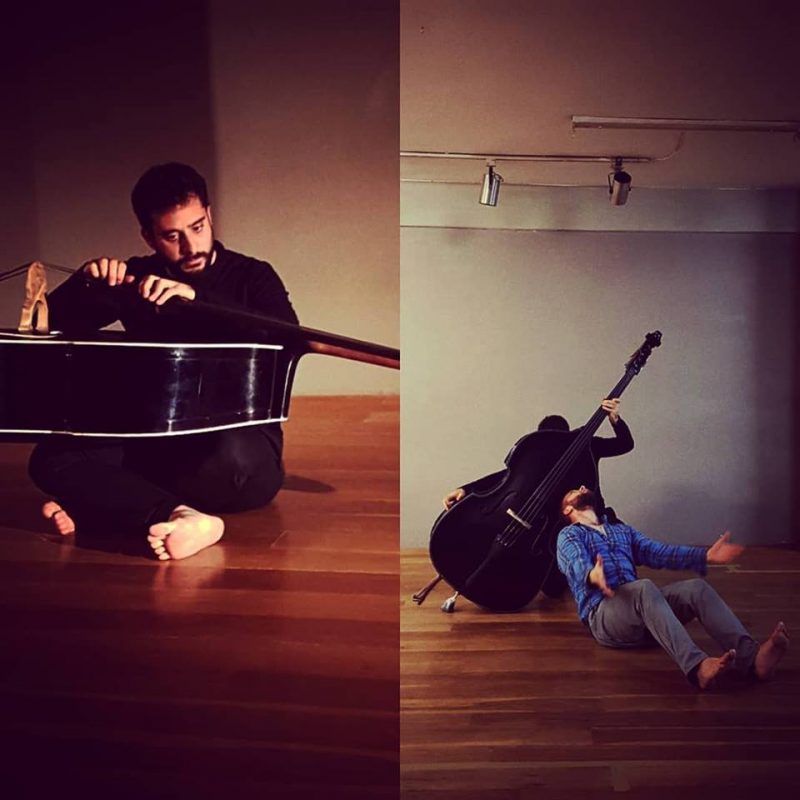 Once again, Jurij Konjar (movement) and George Kokkinaris (double bass) join forces in a performance of improvisation.
The performance will start on time! Duration – about an hour.
All are invited – feel free to spread the word.

George Kokkinaris is a double bass player and improvisor. He currently studies solo and orchestra classical music. His main aim is to explore the instrument's sound possibilities together with poetry, acting, dance and other forms of art. He collaborates with other musicians from the free jazz/improvisation & avant-garde scene, giving concerts and performances in Athens. George participates in music duos, trios and large ensembles. He counts plenty of collaborations with dancers, actors, poets and visual artists. In June 2018 he released his first solo album "Touch – 8 improvised for solo double bass".
Fb link:
https://www.facebook.com/events/1246932442136679/